Today on Regular Car Reviews, we have the Mazda Autozam AZ-1. One of the least regular cars ever made.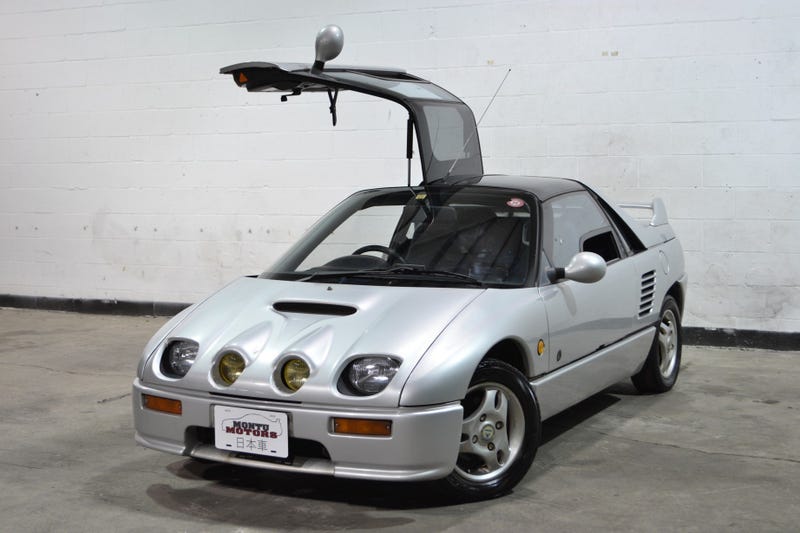 We have a soft spot for bizarre kei cars here. Nearly a month ago, we noted a 1992 Mazda Autozam AZ-1 for sale, which later was purchased for the low price of $18,277. If you missed that, we found two more Autozams for you to buy. One is even better than the rest, by virtue of the fact that it was the fifth AZ-1 to…
Imagine a Ferrari squeezed down to the dimensions of a Shriners parade car. Now imagine sharing that car's compact cabin space with another person and a hateful little three-cylinder engine with the raging whine of a vindictive bee swarm. Now you're driving, baby. In an Autozam AZ-1.
This is an immaculate example of Mazda's outstanding gullwinged, mid-engined mini car, the Autozam AZ-1. Buy it, you fools!