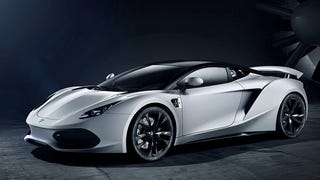 The last time we heard from Polish supercar maker Arrinera, they may or may not have been a scam, but either way, a journalist was getting sued for calling them that. But I suppose that's all water under the bridge now, because Arrinera's car, the Arrinera Hussarya, finally has a timetable for production.
Recently, an automotive journalist alleged the builder of the Polish Arrinera supercar appeared to passing off a Lamborghini replicar as its own product, possibly to work a stock-market angle for VENO S.A., an investor in the company. Today, Arrinera CEO Lukasz Tomkiewicz disputes the claim in an extensive statement.
"Hey, did you hear about the Polish supercar?" sounds like the start of a joke that ends with the punchline "but they didn't have enough money to feed the goat." But this, apparently, is no joke. Although all we do have are a few renderings and a translation of the project Arrinera — the supercar from Poland.