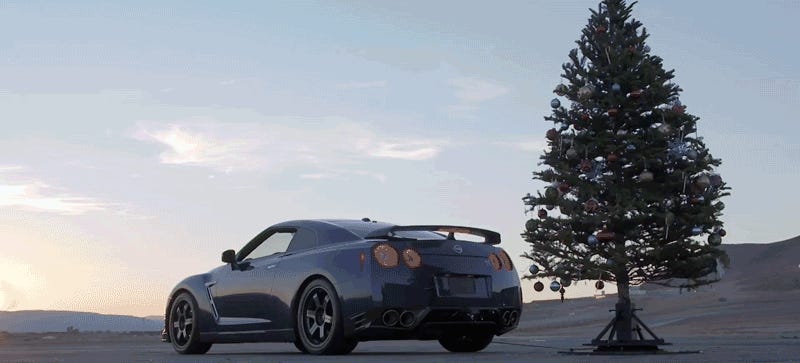 Step One: get a tree. Step Two: hook the tree up to a Nissan GT-R. Step Three: engage launch control and, wait, this isn't so simple.
This is Off Seasons 2, the sequel to pro-drifter Ryan Tuerck's seminal 2010 drift video. It is the most evocative car video I have seen since then.
With great restraint and beautiful camerawork, Andrew Laputka and Ryan Tuerck of Drift Alliance bring us a merry afternoon in a hissing, sideways Silvia.