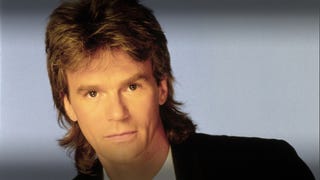 Richard Dean Anderson is just an actor. He is not MacGyver. He cannot fix everything with a paperclip and a ballpoint pen. Yet, there's something disappointing about seeing him with the hood on his car open waiting for someone to help him. You're MACGYVER. Help yourself, man. Help yourself.
Philosophy Week surges forward... OK big mouths. You have the means, the budget and the wherewithal to build any car you desire. Tell us about it. Points will be rewarded for clean sheet designs, and will be taken away for tired cliche answers such as, "Drop a 426 HEMI into a Chevelle." Again, you have complete and…
If you're an Audi fan you may appreciate the wide array of products the company is bombarding us with. If you're an automotive blogger you're tired of trying to figure out where products like the Audi A6 Allroad Quattro fit in a line-up with an A6 Avant and Q7 SUV. This seems like the middle-ground between the two…
The RS4 Cabriolet wasn't the only Geneva launch by the boys from Ingolstadt. They also rolled out the new-generation Audi Allroad, whose relative conspicuity (depending on trim) makes the previous model look like a '73 Chevy Blazer with a lift kit. In essence, the latest version merely looks like a vaguely butch-er A6…
From the automotive test kitchen known as the Arctic Circle come some shots of an undisguised Audi A6 Allroad ahead of its Geneva 2006 launch (do they all stop at the same gas station?). Note the higher ground clearance and rear skirting that echoes that of the recently discontinued version. No word on pricing yet.
According to Audi, a newly redesigned Allroad — based on the company's recent A6-based Allroad concept shown at the Detroit Auto Show — is a go. The second-generation Allroad, which will be launched in 2006, will naturally sport the new A6's divisive chin and will retain air suspension with adjustible ground…