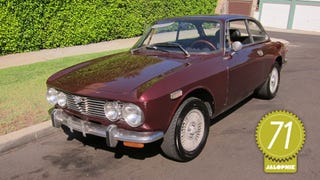 Some cars are so beautiful that it hits you like a canned ham fired from a cannon. The original Jaguar E-Type is one of those, a car capable of generating spit-takes and the sorts of looks that'll get you kicked out of playgrounds.
Welcome to Down On The Street, where we admire old vehicles found parked on the streets of the Island That Rust Forgot: Alameda, California. The ITRF will never run out of great cars!
Welcome to Project Car Hell, where you choose your eternity by selecting the project that's the coolest... and the most hellish! You don't need to be a millionaire to own a classic Italian machine. A thousandaire has enough cash!