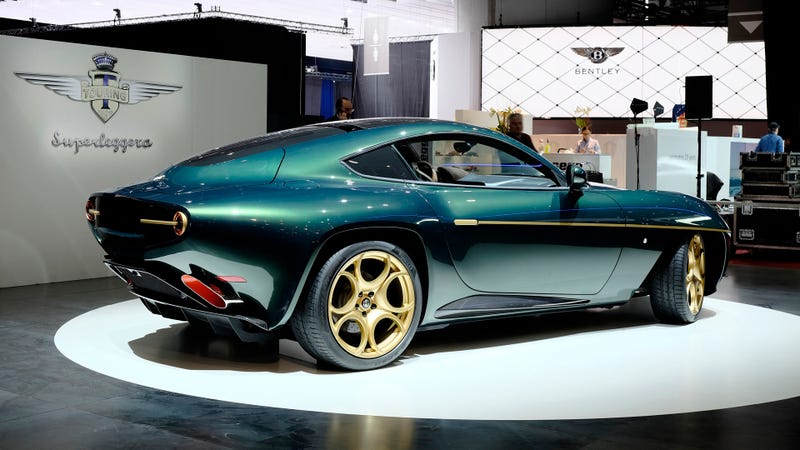 Just shove my face in a vat of acid so I never have to look at another thing again, it's Touring's Alfa Romeo Disco Volante painted in green and gold.
As you know, Milanese coachbuilder Touring Superleggera will only make eight 8C Competizione-based Alfa Romeo Disco Volantes. We've seen a red one (ordered by a wealthy Singaporean enthusiast) at the motor shows and on Top Gear, but now Touring has revealed a green and gold one, and it's gorgeous. I'll just let the…
Italian coachbuilder Touring Superleggera has something up its sleeve for this year's Geneva Motor Show, and this is most likely the front of that car.
When Alfa built the original flying saucer — the Disco Volante — in 1952, they were on top of the world. Now there's a new Disco Volante — and while completely different from the original, it's just as gorgeous.