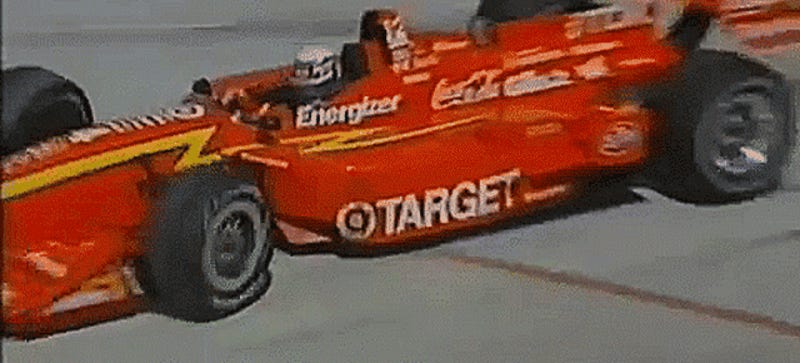 We may be used to post-race donuts all over, from NASCAR to Formula One, but they weren't always the default celebration for racing drivers. Alex Zanardi is most often credited with making donuts a common gesture during his CART days. Here's how he also lifted the spirits of an entire team in the process.
BMW plans to modify a Z4 GT3 not only to accommodate world's toughest double-amputee Alex Zanardi, but other drivers as well. According to Axis of Oversteer, the team will participate in the 2015 Total 24 Hours of Spa-Francorchamps, but the team has an interesting design challenge to make it work.
World's toughest racing driver Alex Zanardi hit a guardrail while training in his paracycle earlier this month. Not only is he recovering fast despite his gnarly collarbone injury from the hit, but he would like to take this opportunity to mock the weakness of guardrails everywhere.
Double amputee racing driver, paracyclist and guy who's officially tougher than you Alex Zanardi accidentally hit a guardrail in training today. Of the two, the guardrail probably lost.
Were you inspired by Lance Armstrong? How about now with those "Tour de France titles being stripped," "lifetime cycling ban," and "confession to using performance enhancing drugs things?" Maybe just him being an asshole is enough to turn you off.
Just after September 11, 2001, the CART racing series held what was pretty much the first international sporting event after the terrorist attacks at the Lausitzring Circuit in Germany. But instead of signaling some sort of return to normalcy, it ended in a horrific accident involving 1997/1998 series champion Alex…
Alex Zanardi was one of the fastest men on four wheels — winning two CART championships — that is, until a devastating accident in 2001 cost him his legs. But losing his legs hasn't meant he's lost his competitive drive. A decade later and Zanardi's now one of the fastest men on three wheels, winning the handcycle…
Amputee race car driver Alex Zanardi, who lost his legs during a 2001 race in Germany, has decided to enter the New York City Marathon. It all started when a manager at Barilla said he'd be crazy to try and compete in the marathon, which then meant that Zanardi would have to do it as a matter of honor. The former CART…
We have to say, we can't not back Alex Zanardi, who lost his legs five years ago in a CART wreck with fellow Alex — and fellow vowel-ending-surnamed racing driver — Tagliani. For the first time since his stint with Williams in '99, Zanardi got back into a Formula One car, trading his normal size-9 prosthetic feet for…