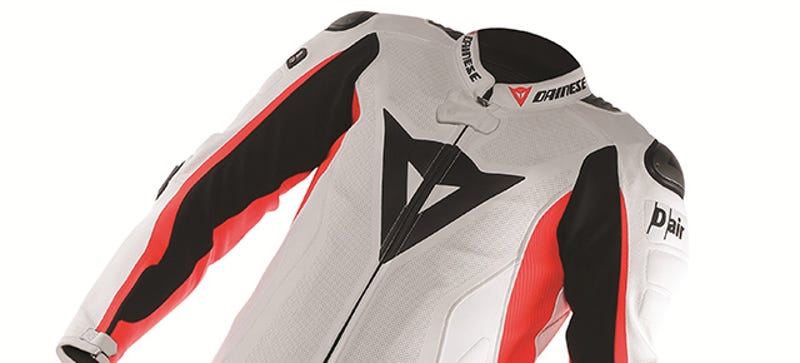 For over four years, Dainese has been offering its airbag-equipped racing suit in Europe, but it's never been available in the States. That changes this September, when the first batch of D-Air suits land in the U.S., and Dainese is taking it a step further, opening its airbag tech to other companies.
GM Engineer Brad Doerr's fiancée Holly would normally be out on the track with him and their Cadillac CTS-V Sport Wagon for a day of auto-crossing, but she was a little busy getting primped for the wedding they'd planned just two hours later. So there he was, alone, out on a fairly tame course when all of a sudden his…
The recall bug's biting Hyundai today, causing them to recall 95,783 2007-2008MY Elantras over a faulty airbag sensor. Part of the service involves apologizing to owners when they see how much better the new Elantra is.
The 2012 Focus debuts Ford's next-generation airbag, designed with an internal tether which shapes the bag to reduce pressure and injuries to the ribs and abdomen. It also makes the airbag look like an old lady's bottom.
Let's cover a few basics. First, we've seen this sort of thing before, but it's never been quite this funny. Second, isn't a room with a ceiling a bad idea? And third, why do these people always have southern accents?
Seems that Ford is going out of its way to make sure your Mustang riding, no seatbelt wearing kids won't get overly clobbered in an accident. Ford is recalling 470,000 Mustangs between 2005 and 2008 vintage to recalibrate the airbag deployment force. Seems through internal testing, Ford has determined the airbag may…
We're not really sure what more there is to add to this photo of what claims to be a revolutionary airbag, but is quite... er... kallipygian. While we guess the design helps prevent you from snapping your neck or being guided into the pillar, there's no getting around the fact that it looks like you've just gone nose…