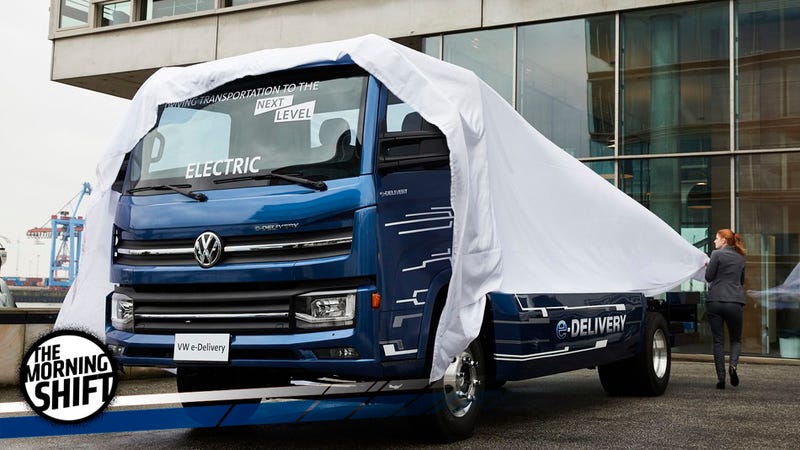 Good morning! Welcome to The Morning Shift, your roundup of the auto news you crave, all in one place every weekday morning. Here are the important stories you need to know.
Earlier this year Delhi's air pollution was so bad that the government temporarily banned half its cars from streets. The policymaker who came up with the idea says the ban should be 365 days a year—but not because it improved air quality all that much.

Pedestrians and bicyclists took over the streets of Paris today for the Journée Sans Voiture (Day Without Cars) event. Paris banned cars from large parts of the city center, including the famous Avenue des Champs-Élysées, as part of an effort to draw attention to the city's dire pollution problem, especially in…
It's no secret that the air quality in China is pretty awful — anyone in China can see and feel the highly polluted air pretty much anytime. But the Chinese government would rather you didn't notice, which is why they've blocked access to the popular documentary Under the Dome. But you can still watch it, right here.
Wanna know how bad Beijing's smog problem really is? If these photos and news reports are accurate, it's bad enough to make the middle of the day nearly as dark as night during a thunderstorm. Holy crap.
Like Los Angeles, Chile's capital is particularly prone to generating dense low-level smog. Santiago smog is not a meteorological abstraction but something you can easily see from a plane window.
Driving across the recently rebuilt I-35W bridge in Minneapolis, one may notice what appear to be fluid-looking sculptures rising up from the concrete center median. In fact, the structures — shaped like the international symbol for "river" — are pollution-control devices, cast from concrete that actually catalyzes…
The Detroit News reports on a major emissions-limiting ruling by the EPA Thursday that will affect recreational boats and outdoor power equipment with engines smaller than 25 HP. Small engines, such as those found on boats and lawnmowers, are essentially unregulated, making up as much as 25% of current yearly US CO…
Chinese restrictions on truck traffic and chemical transport during the 2008 Olympics and Paralympics are forcing plant cutbacks among local automakers, reports Automotive News China. The restrictions have forced Beijing Hyundai and supplier Visteon, among other automotive factories, to reduce shifts and temporarily…