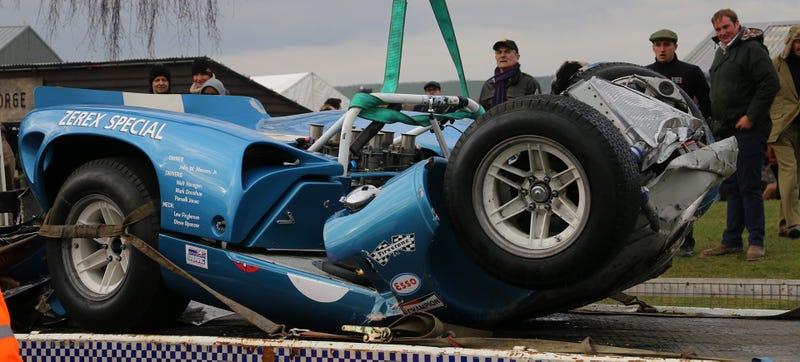 Three major crashes happened on the second day of the 74th Goodwood Members' Meeting, and while everybody will live to tell their tales, that was down to luck as well as Goodwood's crew doing their jobs flawlessly. And that's why it doesn't need to change.
Carroll Shelby lost his bid to trademark the iconic design of the Cobra 427, the vehicle that made him famous and has been copied thousands of times. Why did he lose? Because it was copied thousands of times.
This is the carbon fiber passenger tub bonded to the tubular Chromalloy backbone chassis that underpins the Iconic AC Roadster. Also visible? The huge carbon and steel reinforcements that keep the 800 HP V8 engine from twisting this in half.
A true Jalop in every sense of the word; CoyoteGary has built what may be the world's first Datsun 260Z with a fiberglass Shelby Cobra front fascia. Pictures and video below.
Last week we asked you to name your favorite automotive legends. While the answers were (of course) stellar – Smokey Yunick rules – we're a little disappointed that no one mentioned the genesis of this week's Fantasy Garage candidate, the Shelby Cobra Daytona Coupe. Though, it is worth mentioning that almost…