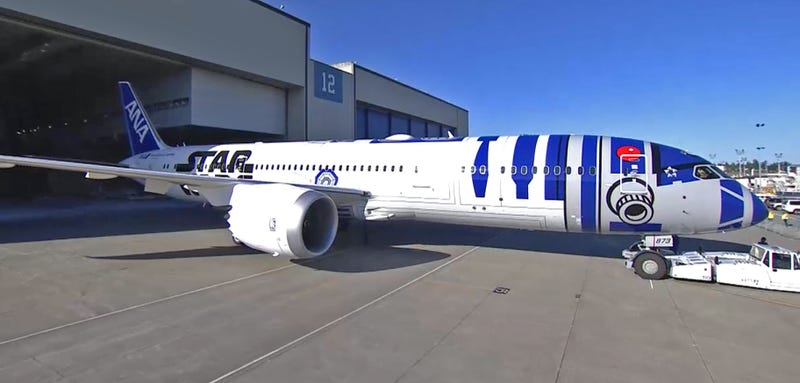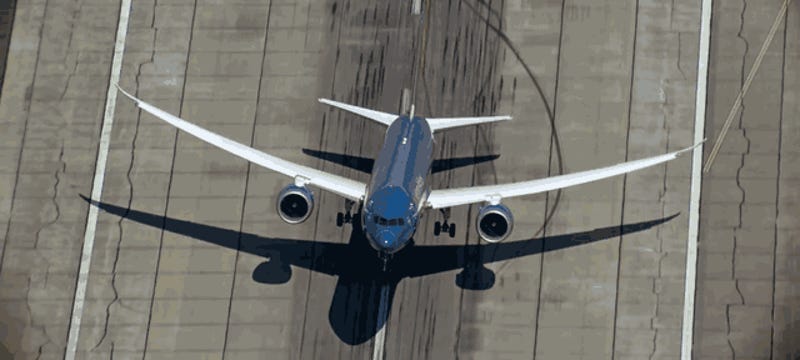 Boeing is preparing to make a big splash with its stretched Dreamliner at the Paris Air Show this year. How do they plan on doing this? The old school way, by putting the 300,000 pound beast through its paces in front of a huge crowd, max performing the carbon fiber jet like it was an F-15, as seen in the video below:
Sometimes good things happen. I travel pretty often and for some odd reason I couldn't get the flight between Colorado and Baltimore that I normally take. The only flights available were from Colorado to Houston and then to Baltimore. It seemed like a drag, until I noticed the equipment: 787-8 Dreamliner. United only…
On Sunday, November 4th at 7:20 AM, United flew their first passenger flight with a Boeing 787 Dreamliner. It was a smashing success and a total sham all at once.
The Boeing 787 Dreamliner has been in service for no more than a few months and already some Boeing test pilot has tagged the American Northwest like an Etch-a-Sketch with a 787 logo. Damn hooligans.
A Boeing 787 Dreamliner — the sixth 787 Boeing's made so far — took off from Boeing Field in Seattle in December 6, 2011. Yesterday, it landed in Dhaka, Bangladesh, having flown 10,710 nautical miles to set a distance record for a commercial jet of its weight. It's also a victory, of sorts, for carbon fiber.
The extensive use of composite materials makes the Boeing 787 one of the most advanced commercial aircraft ever built. And while it's already been approved for flight, safety officials are concerned about the long term viability of those materials, which are now being used in the aircraft's wings and fuselage.
That's a 1927 Boeing Model 40C, the very first passenger-carrying aircraft built by Boeing, flying in formation with a brand-spankin'-new Boeing 787, the company's youngest passenger-carrying aircraft. And no, it's not a photoshop. [Wired: Autopia]