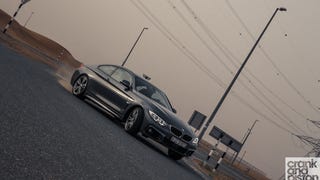 The holiday romance. It's a situation we've all experienced. You've met someone abroad. Someone fun. Someone clever, adventurous, gorgeous. Romance starts to blossom and the time you spend together stays with you for weeks, perhaps months afterwards. Of course you get back home and those same feelings take a dive.…
Today BMW officially unveiled the car formerly known as the 3-Series coupe, and it looks even better in person than it did in the photos. Behold the BMW 4 Series. Pricks never had it so good.
Here it is! The BMW 4 Series Coupe. Think of it as a more affordable version of the 6 Series. While officially still a Concept, we all know that is just a funny codename BMW is using for their production ready new models.