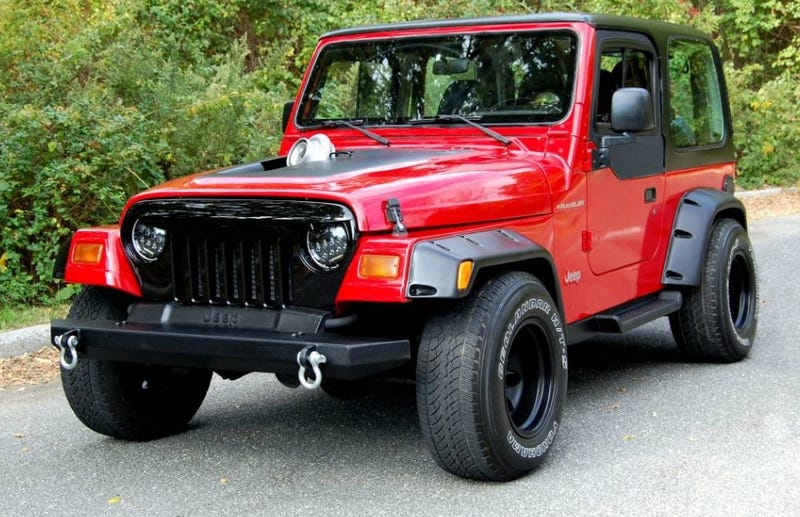 What we have here is the ultimate fusion of two of the most popular modified cars: the Toyota Supra and Jeep Wrangler. If you ever wanted a rear-drive Jeep with the most legendary turbocharged six cylinder ever to come from Japan, now is your chance.
Today's Nice Price or Crack Pipe Tacoma rocks a turbo 2JZ from a Supra, among other go-faster mods. Will those improvements be enough to ensure that its price doesn't put prospective buyers in a coma?
Japanese sports cars, unlike that country's delicious sashimi, have pretty decent shelf lives. Today's Nice Price or Crack Pipe Toyota Supra still looks pretty tasty even after 18 years. Its price and lack of a turbo however, may make you say fugu you!
A Datsun 510, flat olive drab, with a giant single-turbo 2JZ. Stopping power comes from C5 'Vette-sourced Baer rotors paired to Viper Brembos hidden behind those great Racing Hart C2 wheels. HOVA! (H/T @saylnch!) [6speedonline via TCL]
This tiny first-generation Toyota Corolla's a 2JZ-powered, RWD, wheel-hopping monster. And it's so darn cute until it destroys you with an eight-second quarter-mile at 175 mph on 275 radials.