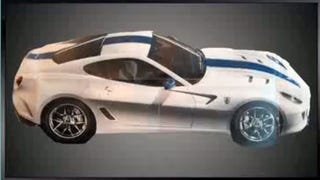 This is the new Ferrari 599 GTO, a Ferrari 250 GTO tribute that's essentially a lightened 599 GTB with new styling, less weight and around 680 HP. The expected price around $400K means it's much cheaper than a real GTO.
The other day Sam posted pictures of a modern Ferrari F1 piston he found in his closet. Well I looked at my coffee table and realized I had a piston and two valves out of a Ferrari 250 GTO.
Ten million bucks for a Ferrari 250 GTO? Fuhgeddaboudit. Pick up some change from the Isle of Man and you can get one for two pounds.
Why? Partially because I'm a rank contrarian and love the underdog. I will go at you all day as to why Jawbreaker was better than Led Zeppelin. Mainly making the argument that hobbits are ridiculously silly unless Peter Jackson is involved, but being busted up over a girl or singing Sonoma-Coast-evocative songs with…
Last week we asked you to name your favorite automotive legends. While the answers were (of course) stellar – Smokey Yunick rules – we're a little disappointed that no one mentioned the genesis of this week's Fantasy Garage candidate, the Shelby Cobra Daytona Coupe. Though, it is worth mentioning that almost…