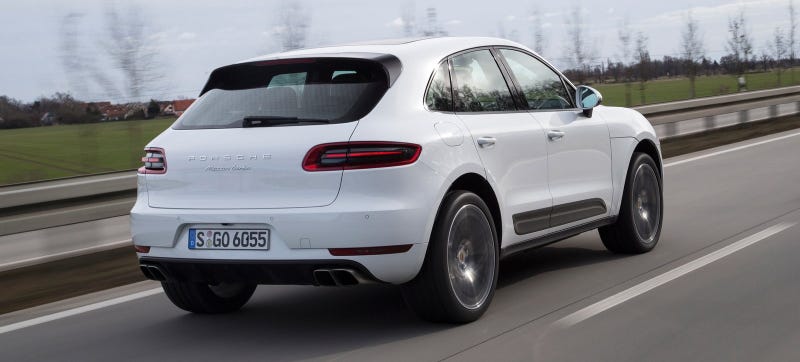 You there! Did you buy a Porsche Macan in April? Hey, there's a solid chance the answer to that is "yes." Last month, the German maker of sports cars and luxury SUVs had its best sales month ever in America, and it's all thanks to their new small crossover.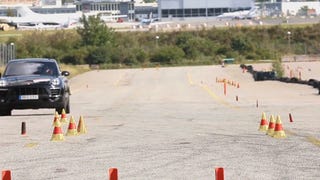 Swedish auto safety outfit Teknikens Värld are calling the Porsche Macan's performance "extremely strange" through their lane-change obstacle course they call "The Moose Test." Looks like the SUV's safety tech locks a wheel in a way other vehicles don't.
Exclusivity. Luxury. Opulence. Cocaine. When you want to communicate these things to your customer base, nothing works better than baby tigers. Unfortunately, PETA took issue with a plan to use the cubs to promote the new Porsche Macan crossover.
Travis regaled the 2015 Porsche Macan as a damn fine vehicle to run on track, and it looks like he's on to something. Here's some video evidence that Porsche's performance cute ute can tear up the tarmac.
The Audi Q5 With A Bodykit, er, excuse me, I mean the 2015 Porsche Macan, is inching closer to production. Its power specs just hit the Internets, however, and the engines under the hood are most certainly not Audi Q5 With A Bodykit numbers. We're talking solid amounts of power for a small SUV.
The 2014 Porsche Macan is coming, and Porsche is doing what it always does in that the marketing people hide the car because they're just so proud of how it looks, but this new teaser photo does show us that it's got these funky quad LED headlights. So hey, headlights!
A dealer presentation recently showed off Porsche's new models for 2014. Somebody in that presentation took pictures of it with a camera, which they probably shouldn't have done. And that means we have the first details on Porsche's newest, smallest crossover, the Porsche Macan. Read on for all that info.