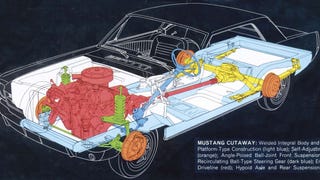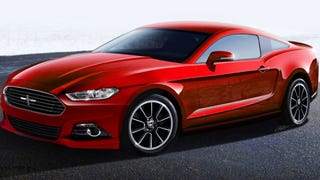 The current Ford Mustang GT packs a ton of power, but at 3,600 pounds, it's far from being a lightweight. But that may change with the all-new 2015 Mustang, which is reportedly going to cut out the carbs and hit the CrossFit gym a lot harder than its predecessor.
Recently, two Mustang owners claim they got to see the 2014.5 Mustang in the flesh at a consumer clinic. They've leaked everything they know about the upcoming car and a lot of what you've heard so far may be wrong.
MustangDaily claims an all-new version of Ford's pony car will debut as a 2015 model, with a refreshed Mustang coming in 2013 to fill the gap. Wanna bet it'll still have a truck axle in the back?