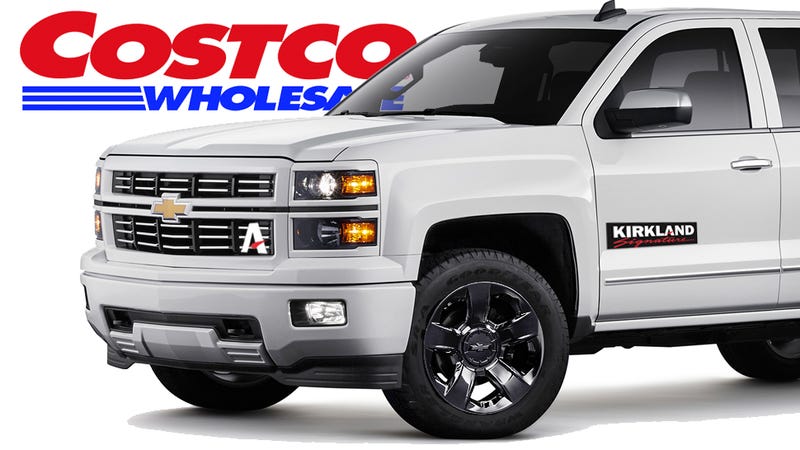 A 2015 Chevy Silverado LTZ Kirkland Signature Edition for "Costco members only" sounds like a (pretty awesome) prank. But Chevrolet has confirmed they are indeed working with your favorite purveyor of enormous everything to co-brand a limited run truck. Because America! ...?
Longtime Corvette tuner Reeves Callaway has partnered with Rocky Ridge; a company that generally jacks-up 4x4s, to make this high-riding supercharged monster of a 2015 Chevy Silverado you'll be able to buy at a GM dealer.
The 2015 Chevrolet Silverado High Desert concept rocks a return to the cladding we last saw on the mega-macho Chevy Avalanche. I dare say; the look works with the new body style. Then again, what wouldn't look good in this color.
FACT: Your truck is a pussy compared to the 2015 GMC Sierra HD. Not only does the heavy duty version of the new Sierra look like a freight train capable of hauling a small moon, it also pulls like one thanks to its monstrous diesel engine.