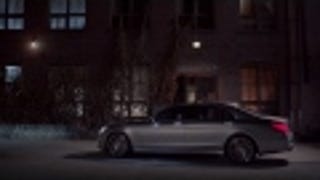 Being stuck in traffic is the worst thing that can possibly befall anybody in a car. Okay, there are worse things, but being brought to an absolute halt is still pretty bad. If you do get stuck in traffic, then, you're going to want plenty of distractions.
Here's the new Mercedes S-Class' full exterior... in 1:18ths scale. Find more pictures right here at AutoEvolution.
Ever since the Maybach debuted, the Mercedes S-Class has slightly lacked in top-of-the-line prestige at Daimler-Benz. Judging by these interior shots of the new 2014 W222 S-Class, it looks like that's finally changed. Now it's more like the hi-tech interior of a private jet, just as it should be.