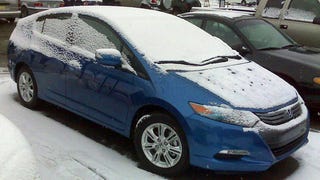 Intrepid reader Roger has captured what we believe to be the first shots of the 2010 Honda Insight in a ski resort town.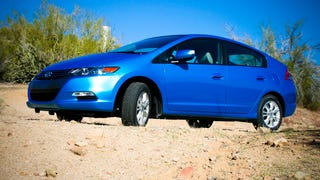 The 2010 Honda Insight looks like a cynical attempt to copy the Toyota Prius. It's not. Actually, the Insight is a very cynical and clever attempt to give Americans exactly what they want.
Official press photos of the new European market Honda Insight made their way onto the web today a wee bit earlier than Honda wanted. But, all that means is we've got a full gallery below.
Honda's readying its production Insight for worldwide debut at the Detroit Auto Show two weeks from now, but we've got scans of what looks to be the sporty Modulo version for you now.