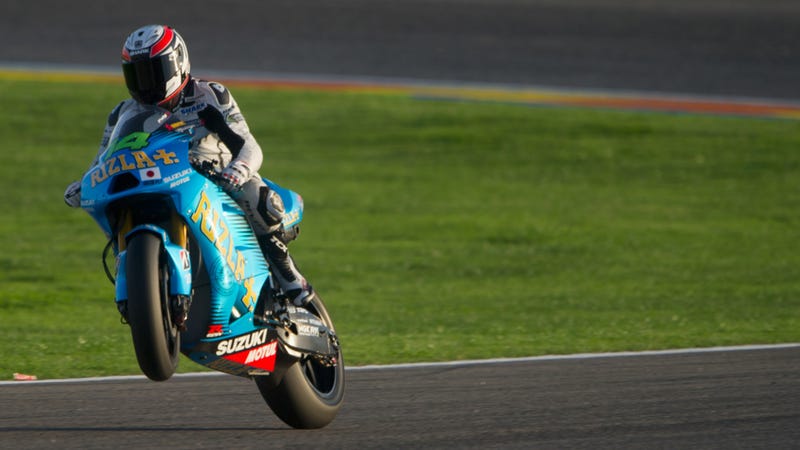 Suzuki had a long history of racing in MotoGP, but they pulled out due to a number of factors (mostly economics) in 2012. When they pulled out, they also immediately announced they'd return in 2014. Well, they won't be back in 2014, but they will be back in 2015.
Suzuki is developing a new 1000cc inline 4 powered bike to compete at the top level of motorcycle racing. Veteran Randy de Puniet will handle the test team duties, which means he'll probably also get the seat when they return.
But who gets seat number two if they enter two bikes? Peter Ha (from Gizmodo) and I have been debating it a little this morning. He'd like to see John Hopkins or Alvaro Bautista, I say I'd like to see Colin Edwards (even though he's getting old) or Ben Spies get it.
What say you, our HUGE motorcycle fan audience?
Photo Credit: Getty Images