Barrett-Jackson's 2018 Scottsdale auction just wrapped up and everyone's rich dad went home happy with a NUMBERSMATCHINGIKNOWWHATIHAVE 1970 Chevy Chevelle SS that'll sit untouched in a garage for the rest of eternity. Occasionally my dad and I will watch the auction live because I will always have a soft spot for '60s-'70s muscle cars and trucks, but can we all admit how silly prices are getting?

Barrett-Jackson cars are almost always ridiculously expensive especially if they happen to be rare models or attached to some celebrity. This time, however, I saw cars that weren't extremely special or meaningful go for just exorbitant amounts of cash.
Take this 1969 Chevy Camaro ZL1 for instance. Sure, it is a rare car. According to the listing, only 69 COPO Camaros were ever built. There are more Ferrari 599 SA Apertas around in the world.
But does that justify the $770,000 auction price? Absolutely not. "But Alex, this ZL1 is the only one built with the NC8 chambered exhaust!" you may say. In response, I say who the heck cares. All I see is an orange Chevy Camaro ZL1 with a big block in it.
G/O Media may get a commission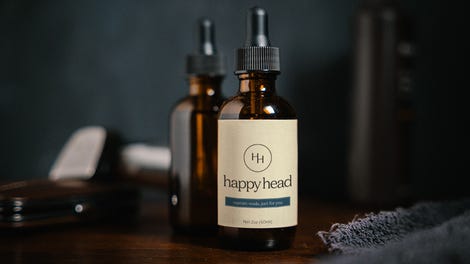 Whoever bought it will likely never drive it and paid hypercar prices for a car that basically has all the provenance of a trivia question between commercial breaks on the Velocity network.
Don't even get me started on the restomods or "custom" cars. I'm not talking about George Barris' cars or anything truly notable like that. Many of those cars are good, and deserve to be celebrated.
I'm talking about the cars featured in 2004-era Discovery Channel builds on shows with titles like Sweet Metal Ridez. Most restomods have the interior of a mall cell phone accessory kiosk and require all the creativity of clicking "sort by worst looking" on Summit Racing's website. Even these pieces of automotive garbage fetch upwards of six-figures because chrome and eye-bleeding paint schemes attract rich septugenarian "real car guys."
In addition to a lot of trash, Barrett-Jackson Scottsdale 2018 also features some cars that broke my heart. This 1987 Buick Grand National GNX is a perfect example. It sold for $126,500.
I like the GNX. It's one of the coolest cars ever made. But take the name away and it's still a 1987 Buick Regal with a turbocharger and some fancy paint. This GNX was the third one off the line and that's admittedly cool but doesn't warrant the price of, like, a house. It breaks my heart because I adore the GNX and now they've been but in the upper echelon of collector cars. I will never be able to afford one. All of the GNXs currently for sale on eBay just tripled in price over night.
Thanks for nothing, Barrett-Jackson.