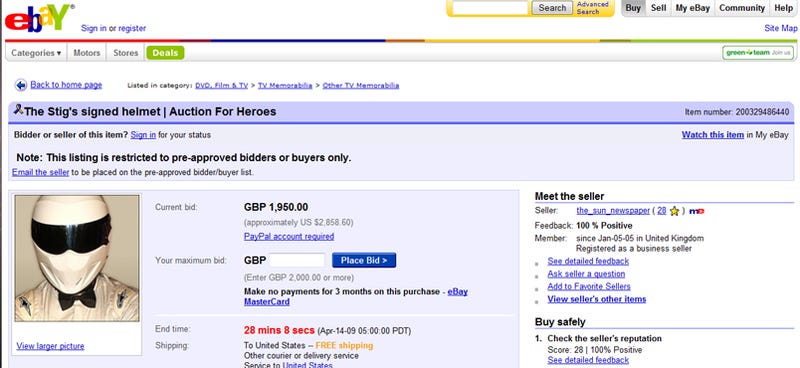 Ever feel the need to know what the inside of The Stig's helmet and racing suit smells like? Yeah, neither have we, but here's just such a creepy opportunity. The Ebay Auction for Heroes.
With less than 30 minutes left to go in the auction, you'd better get your itchy-bidding trigger finger ready 'cause this one's gonna come down to a last minute bidding battle. What exactly are you bidding on? One Stig-signed helmet and Stig-signed racing suit. Will it make you drive any faster? Probably not, but you can finally tell that girl who won't sleep with you that some say you're a mythical racing entity that sets hot laps both on the track and in bed. She'll definitely appreciate it, we swear. Head on over to Ebay to catch your chance at winning this historical Top Gear memorabilia.
Or, you could just DNA test that sucker and find out, once and for all, who Das Stiggie really is.
[via Ebay]