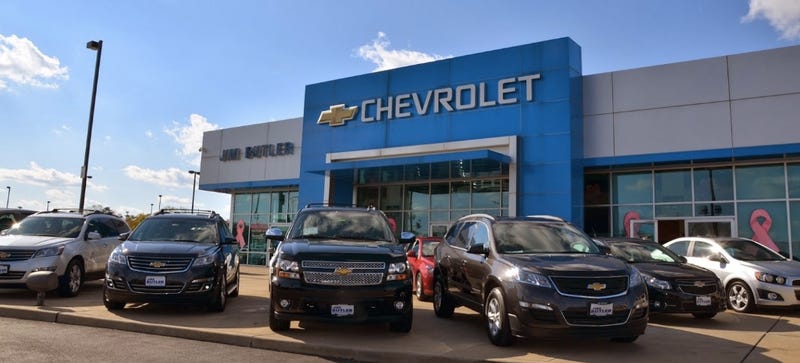 Dwayne Cooney is being sued by Jim Butler Chevrolet for $25,000 after a dash cam inside his Malibu allegedly shows that he was charged for service time that the car didn't receive. Jim Butler Chevrolet denies this, and they say these documents prove they're correct.
Brad Sowers is the owner of Jim Butler Chevrolet, and after speaking to him at length earlier, he has offered to send us the documentation that his tech had which proves that the 17 minute video Dwayne Cooney posted online is actually inaccurate and the repair, for which Cooney had approved four hours of labor, took the time needed.
Sowers, who has admitted that a "car dealer will never win in the PR world," wants these documents out there to show his side of the story.
What we have is a precise timeline of what occurred from when the car was dropped off from the dealers perspective. There are service bulletins that document length of estimated time for each repair. There is also a letter that was posted for Dwayne Cooney to respond to about how the work was done, a complaint that was issued to the Better Business Bureau and denied, and an email from Cooney that asks for the suit to be dropped in exchange for only one hour of labor being charged.This is Sowers's side of the story. He's been far more open and honest than any other dealer we've spoken to in the past. Perhaps while the dash cam was recording, maintenance turned it off and the time stamps remained the same.
There is clearly something going on here.