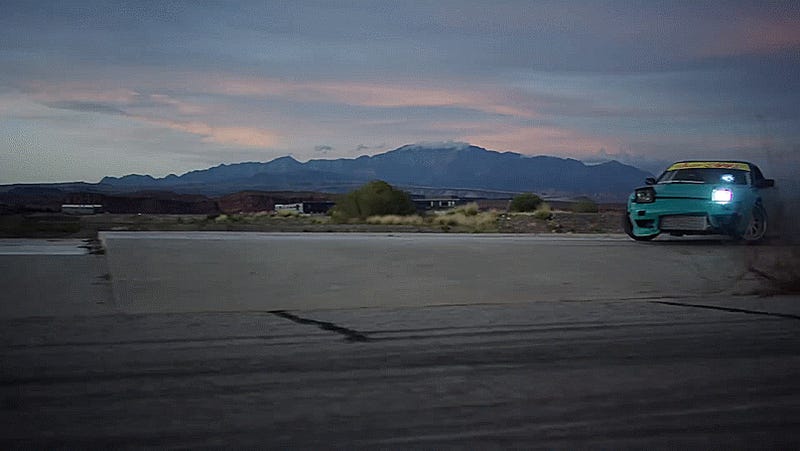 Supertuner and drift team Take Luck let a bunch of sweet drift cars loose on an abandoned airstrip in southern Utah, and it's just perfect. Let the retro video effects wash over you with these drifters' straight-from-the-nineties paint choices and set your mind to chill.

The cars are rad. The mountain scenery is gorgeous. Check out that drift down a set of offset slabs.
Oh, and teal really needs to make a comeback right now.

Pardon me while I research ways to escape our cold, sad, wet winter to the desert all over again. Bye!