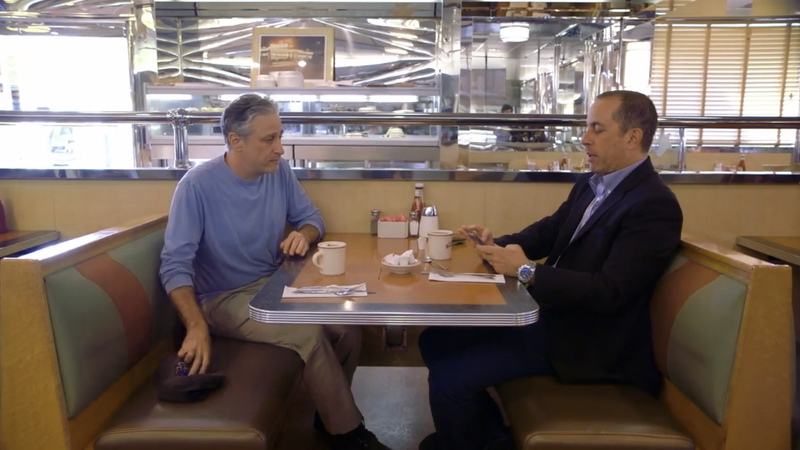 This week on Comedians In Cars Getting Coffee, Jerry Seinfeld and Jon Stewart went to the famous Tick Tock Diner in New Jersey to get some coffee and some laughs. This week has also seen the manager of the Tick Tock plead guilty in a murder-for-hire scheme. Seinfeld has amended his Yelp review accordingly.
For the entire season, Jerry has been reviewing every establishment that he has visited for his web series on Yelp. His original review of the Tick Tock gave it four stars, a pretty stellar review. But that murder scheme, well, that didn't earn the diner any extra praise.
Gotta love those waffle fries!