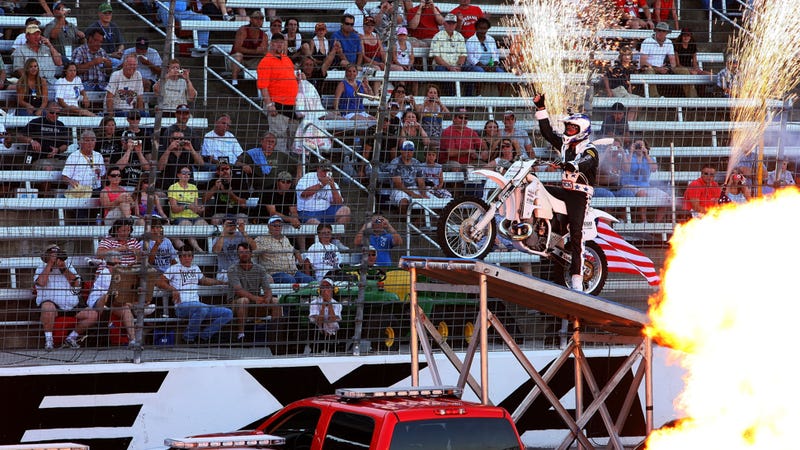 Daredevil Evel Knievel has a son Robbie. Robbie is also a daredevil. And this week Robbie was arrested for DUI in a motorhome in South Dakota after crashing into a few homes.
Knievel was outside Sturgis, South Dakota in an RV lot that is used for the bike rally. Knievel allegedly crashed into multiple mobile homes and then took off without stopping.
Police found Knievel in his RV a little bit later in a different parking lot, sitting and texting. When they did a field sobriety test, he blew a 0.228, which is three times the legal limit. He was taken to jail and later released.
And South Dakota is fast in its justice system. They've already suspended his license for 30 days and given him $600 in fines. That should be enough to convince Robbie that the "Drunken Motorhome Drive" is not a stunt he needs to repeat.