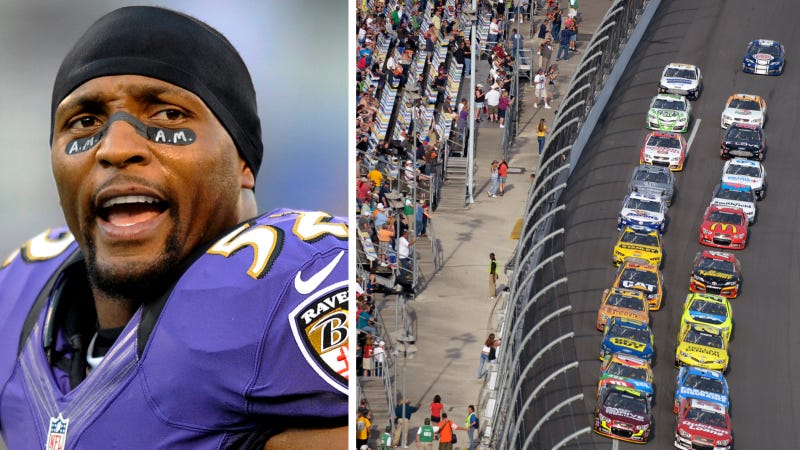 The 2013 NASCAR season officially kicks off tomorrow with the Daytona 500, and the man who will wave the green flag to start the race is one of the most beloved men in all of professional sports: now-retired Baltimore Ravens linebacker Ray Lewis.
And by "beloved," I mean "beloved only if you live within the immediate city limits of Baltimore." I won't hate on Ray Lewis too much — that's been done better in other places — but he did just win a Super Bowl. Let the man celebrate. 
According to Jeff Gluck over at USA Today, Lewis happens to be buddies with reigning Sprint Cup champion Brad Keselowski. Keselowski even attended a Ravens game last year during the regular season. 
Also on-hand to serve as Grand Marshall for the race will be motorsports icon James Franco. Interesting mix of folks this time indeed.
Photos credit AP