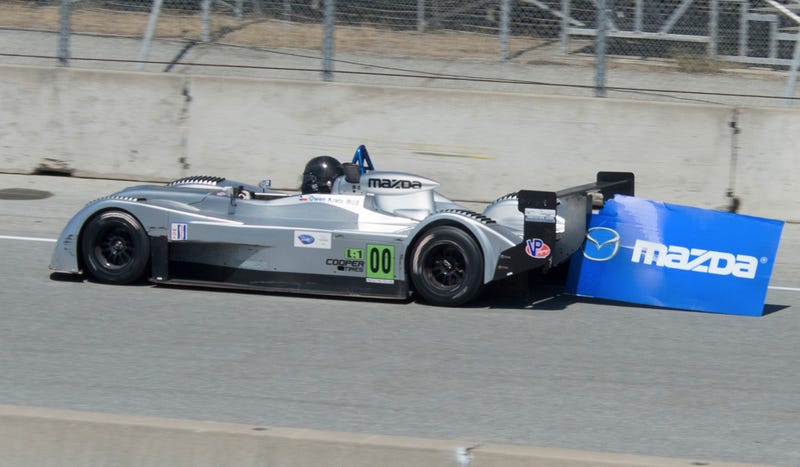 Owen Kratz misjudged Mazda Laguna Seca Raceway's famous Corkscrew at this weekend's Mazda prototype lite race and spun his Mazda off into a Mazda sign. But instead of driving into the pits to get it fixed he had to drive the rest of the race with the sign wedged in there. Why?
BJ Killeen of Team Killeen explains what happens:
We were at Mazda Raceway at Laguna Seca this weekend for ALMS. The Mazda Cooper Tire Prototype Lites car powered by Mazda did a spinout at the top of the Corkscrew. There were a series of Mazda signs on the corner, and when it spun, the back of the car hit the signs. When the car pulled away, a sign had gotten wedged into the rear of the car! But the car was driveable, so it continued around the track for the final three laps, trying to stay in the points race. Talk about whoring out the advertising!
Photo: Scott Killeen/Team Killeen