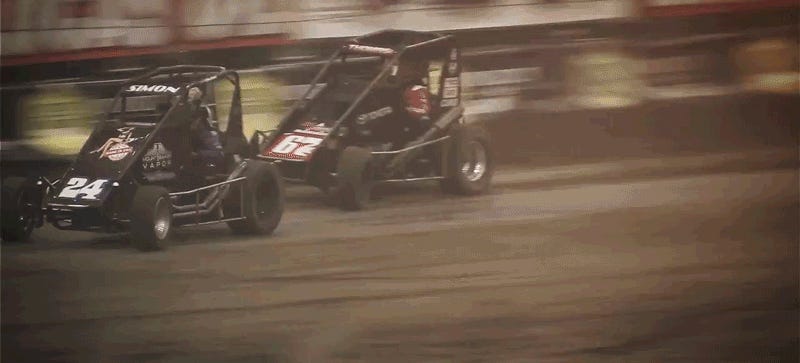 I don't know if Landon Simon is the greatest sprint car driver running today, but I can definitely tell you he's got a lot of attitude. Here he is flipping another driver the bird in the middle of a corner.
This is from Simon's recap video of his 2014/2015 season. Watch it and understand how gnarly sprint car racing is.
(Hat tip to TeeJay Crawford!)
---
Contact the author at raphael@jalopnik.com.