1st Gear: This Auto Show Was All About America
After several years of thrilling and mind-blowing new car debuts, the Detroit Auto Show was a bit of a snoozer this year in terms of product reveals. Hell, the biggest news to come out of the whole thing was two cars that weren't even there—the Ford Ranger and Ford Bronco, and those were just announcements, not debuts.
No, the real story out of Detroit was America, and how automakers are desperately investing here—or spinning things to look like they're investing here—so as not to be a target for incoming President Donald Trump. Trump's already gone after General Motors, Toyota and Ford, and no automaker wants to be next. Autoblog has a good analysis on the subject and here's one example:
Mexico was noticeably not a point of discussion for any of the automakers during press conferences, which again makes plenty of sense. In a roundtable discussion, Volkswagen executives hardly wanted to acknowledge that the company builds vehicles for the US in Mexico, something it has been doing for years but which is no longer as acceptable politically.

When asked about the number of Mexican-produced vehicles VW sells in the States, North American head Woebcken wouldn't say and only referred to the investments the company will make in the US, many of which are required by its Clean Air Act settlement with the EPA and therefore have nothing to do with Trump pressure real or imagined. Woebcken avoided saying the word "Mexico" and never responded to prompts about Mexican factories or investments. VW has reason to be extra image-conscious in the seemingly never-ending wake of dieselgate.
That "MADE IN AMERICA" Camry decked out in red, white and blue was a metaphor for the whole show.
2nd Gear: Deals Could Come Undone

On that same topic, Reuters reports that companies including automakers are reviewing things like mergers, investments and job relocations overseas (especially to China) in light of this new atmosphere:
There is already evidence that companies are quickly adjusting to the new Trump era. Firms have been more vocal in publicizing job creation and they have sometimes let Trump claim credit.

Fiat Chrysler Automobiles, the No. 3 automaker in the United States, announced plans on Sunday to create 2,000 U.S. jobs. The timing was partly influenced by CEO Sergio Marchionne's desire to get the news out ahead of any possible criticism from Trump for the automaker's overseas manufacturing, a person familiar with the company's thinking said.

Trump has in the past few weeks attacked FCA's two Detroit rivals, as well as Japan-based Toyota, for their manufacturing operations in Mexico and threatened to impose stiff border taxes on any imports.
G/O Media may get a commission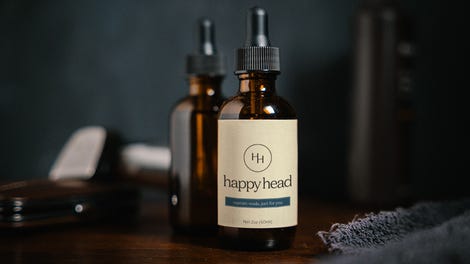 The president-elect says he will work to create a more favorable environment for businesses to keep jobs and operations in the U.S. We shall see how that goes.
3rd Gear: Toyota Loves America
One more story about this. After getting targeted by Trump, Toyota says it will spend $2 billion a year in the U.S. over the next five years, again making note of all its existing investments here. From Bloomberg and emphasis mine:
Toyota Motor Corp., whose investments in Mexico have drawn criticism from U.S. President-elect Donald Trump, said it plans to invest $10 billion in the U.S. over the next five years, maintaining the pace of spending it established during the last half decade.

Jim Lentz, Toyota's chief executive officer for North America, outlined the company's intentions during an interview with Bloomberg Television at the North American International Auto Show in Detroit. The Japanese corporation's president, Akio Toyoda, also made careful mention of its American investments and employment as he introduced the eighth generation of the Camry, the best-selling U.S. car for 15 years running.

Since his election Trump has pressured U.S. and foreign companies to refrain from producing goods in Mexico intended for the U.S. market. Trump last week criticized an announcement Toyota made 20 months earlier that it would build a Mexico factory to assemble Corolla compacts beginning from 2019, saying in a tweet that the company should build the plant in the U.S. or pay a "big border tax." He complimented Fiat Chrysler Automobiles NV and Ford Motor Co. on Monday through his Twitter account for announcing new investments in the U.S.
It almost isn't even news, but Toyota has to make clear it's doing this.
4th Gear: Dieselgate Criminal Case Likely To Be Resolved Today
One of Volkswagen's many diesel cheating-related problems, the U.S. criminal investigation, seems like it will be ended today to the tune of a $4.3 billion settlement. Here's what we know from Reuters:
Environmental Protection Agency Administrator Gina McCarthy and Attorney General Loretta Lynch plan a news conference on Wednesday at 1:30 p.m. ET (1830 GMT) to announce criminal and civil resolutions with Volkswagen AG, according to a statement.

Volkswagen confirmed Tuesday it has negotiated a $4.3 billion concrete draft settlement with U.S. regulators to resolve its diesel emissions issues and plans to plead guilty to criminal misconduct as part of the civil and criminal settlement.
Yesterday it was reported that this settlement put VW's costs over what they set aside for. But does anyone feel bad for them?
5th Gear: Things Are Still Good
Last year the auto industry feared an end, or at least an end to steady growth, of record new car sales. But 2016 ended on another record number, and automakers are feeling good about things. From Bloomberg:
One after another this week, the world's biggest carmakers signaled they don't see an end to their prosperity anytime soon. General Motors Co. on Tuesday projected another year of profit growth and heaped a $5 billion share buyback plan on top of the $9 billion it started repurchasing in 2015. Hours later, Ford Motor Co. added $200 million cash to its regular first-quarter dividend.

Japanese and German carmakers also joined the hometown players at this week's Detroit auto show in expressing optimism. Nissan Motor Co. — just two months after calling a U.S. market peak — now sees an even better 2017 after the election of Donald Trump and the rise in consumer confidence that's followed. BMW AG pointed to the good times rolling on Wall Street as one reason luxury vehicle sales will be sustained.

"The auto industry has benefited from cheap and available credit and low fuel prices," said Maryann Keller, an independent auto analyst in Stamford, Connecticut. "All of that has worked in the industry's favor and no one is saying that's going to die."
Happy days are here again.
Reverse: Battle of the Running Bulls
Neutral: Will 'America-First' Drive Up The Cost Of Goods?
There is very likely an increased cost to all this. Will American buyers be willing to have their cake and eat it too?