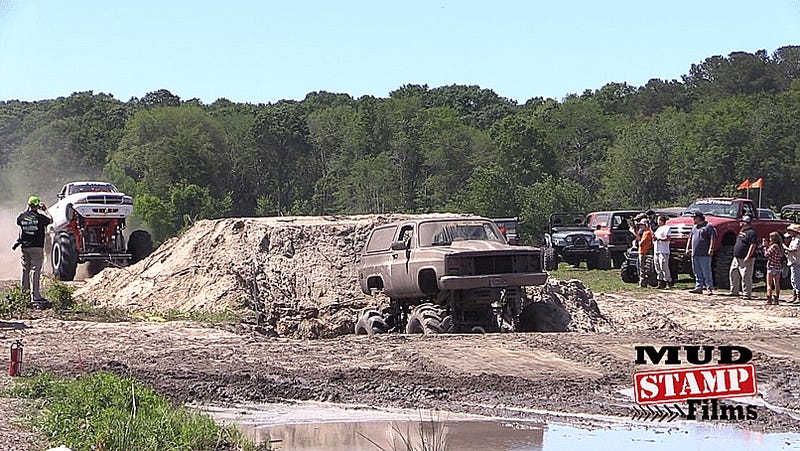 Jumps are rad. Mud is fun. Everything about this jump- and wheelie-filled mud pit video will delight every redneck bone in your body. If you don't watch this and feel the need to rip through the muck afterwards, I'm not sure we can be friends.

This is poetry right here. Poetry in horsepower.

Not only does the Dodge pickup land its jump with ease, but the truck it jumps over to get there sets off with a massive wheelie.

If there's one surefire way to establish yourself as the one true king of all that is mud, it's by jumping another truck on your way in to the pit.