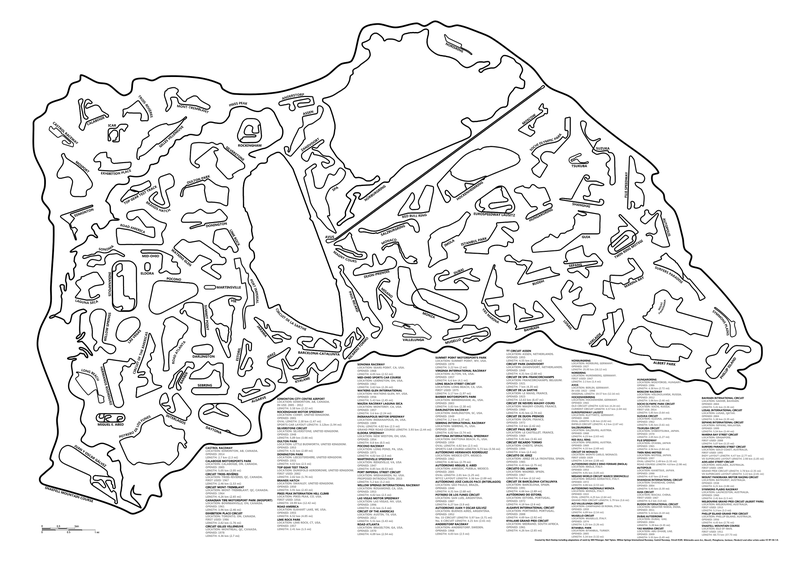 If you think the Nürburgring is the biggest, most challenging track in the world, it's like thinking Saturn is the largest planet. And then you find Jupiter. This shows just how much bigger the world's largest regularly used race track is than all the rest.
This map was made by Redditor SirDunny to show just how massive one of the most challenging motorcycle racing circuits, which is technically public roads, actually is.
There are 94 circuits contained within the Snaefell Mountain Circuit (the technical name for the Isle of Man TT course) and they are all to scale. And it's not like he just included tracks the size of Bristol here. The Nurburgring and the Circuit de la Sarthe are within the walls.
As he notes, races like the Targa Florio would once again dwarf the Isle of Man map, but it's amazing to see just how large that circuit is.
If you want a print of the tracks, SirDunny is selling them right here.