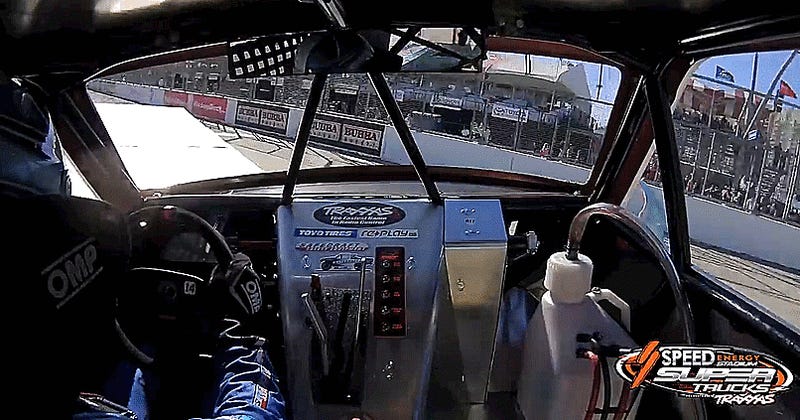 We love Stadium Super Trucks because they do everything bigger and crazier—even with wipe-outs and camera angles of said wipe-outs. Enjoy this harrowing ride-along aboard a truck that gets thrown into a catch fence.
Driver Pat O'Keefe doesn't land quite right after the first jump, and his truck hasn't quite settled in before he tries the next jump. He hit the next ramp sideways and was tossed into the catch fence.

O'Keefe's CLP Motorsports teammate Tyler McQuarrie just barely missed nailing O'Keefe's truck as it fell back onto the circuit. The race was called as it stood at the time of O'Keefe's accident, giving the win the Sheldon Creed.

Fortunately, this video also includes a shot of O'Keefe walking away from his overturned truck. All of the truck's safety gear did its job, but let's be honest, the fence was really working overtime in this case.

Here's another angle of the hardest working catch fence at Long Beach:

All hail catch fence. Praise be to catch fence!