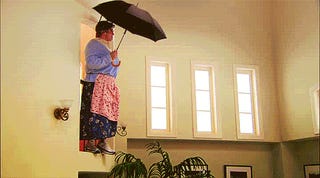 Everyone's favorite stair-car related program is making a triumphant return to the internets at the end of next month. That's right, Arrested Development is coming back. Sit back, relax, grab some candy beans, and lets laugh at some GIFs.
Arrested GIFs are a frequent refrain in our group chatroom here at Jalop HQ. I think it's because so many situations can be accurately described by moments from the TV show.
I don't even know what made me share the one above a few minutes ago, but we all had a good laugh. Post your faves below.
Coffee Brake is our opportunity to go a little off topic and just have some fun. Just go with it, it'll all be ok.