Pilots locked down their cockpit when three passengers performed a Jewish prayer in the middle of the Alaskan Airlines jet's cabin.
They radioed a security alert after passengers and flight attendants became alarmed during the flight from Mexico City to Los Angeles. Police and firefighters with foam trucks met the Alaskan Airlines jet as it taxied to terminal two at LAX at 8.30am this morning.
The men, Mexican nationals, were escorted off the plane and then questioned by the FBI before being released and allowed to continue their journey overseas.
The drama began soon after take off when a flight attendant thought the men were acting suspiciously by praying aloud in Hebrew and wearing what appeared to be leather straps on their foreheads and arms.
But no one was in danger, it was just a traditional orthodox prayer ritual known as Tefillin. The wooden boxes contain Torah quotations.
G/O Media may get a commission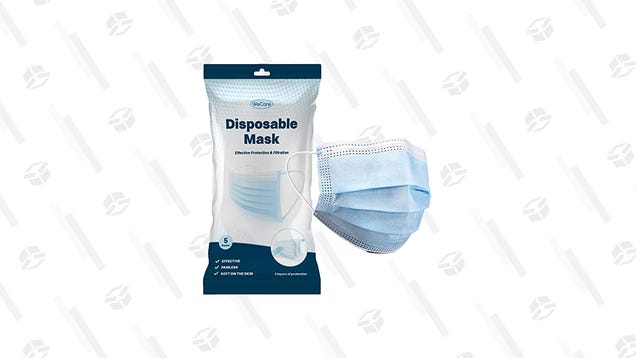 WeCare Disposable Masks With Elastic Earloops- 5 Pack
And this...well...this is the most ridiculous thing I've heard today.