Welcome to Good Burger, home of the Good Burger, may I take your ooo–hell no, the Burgermobile has been reduced to a rusting hulk of sadness!

A Jalopnik reader with an eye for '90s nostalgia emailed us this week to share a vague Facebook Marketplace ad for a 1975 AMC Pacer described simply as "Good Burger mobile from Nickelodean's 1997 movie Good Burger" [sic] and yeah, there's really no mistaking this particular Pacer despite the fact that it looks like it's been sitting in an oceanside parking lot since the movie came out.

"Good Burger," was based on a sketch from All That, Nickelodeon's Saturday Night Live for kids. Coming back to you yet? Keenan Thompson and Kel Mitchell work at a homely burger joint and end up in some kind of battle with a big corporation, I think. It was '90s classic without a doubt, and I bet a lot of you remember it as fondly as I do.
Sinbad's shirt was clearly the star prop of this movie, but the AMC Pacer with a giant burger mounted on its hood, known as the (what else?) Burgermobile was a close second.
G/O Media may get a commission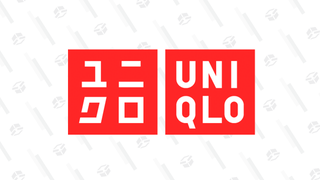 Year-round basics
Uniqlo Summer Sale
Scrubbing through the movie for screenshots actually made me want to watch it again... and briefly had me wondering if there's any chance that was the same Pacer from Wayne's World. (Turns out, no, the Mirthmobile got a really nice restoration and was sold at a Barrett Jackson auction in 2016.)
Anyway, the Burgermobile is for sale in Florida now. I replied to the ad and got a little background from Karl, who's selling the car–apparently his dad "bought it off someone who I think won it in a contest after the movie release" approximately 12 years ago. As you can tell from the pictures, it hasn't moved a whole lot since then.
Looks like a pretty gnarly restoration project, but then again, '90s nostalgia is so strong right now that I bet somebody will step up to take this on. How hard can it be to find Pacer parts?
Hat tip to Billy!