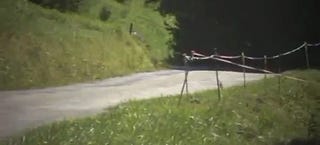 Who says sideways-swinging rally cars have to be four- or rear-wheel drive? Check out the screaming, podium-finishing 'Kit cars' of 1990s Rallying.
With Francois Delecour at the wheel, the 306 Maxi managed to score a second place on the paved Tour de Course back in '98 and mega-hoon Gilles Panizzi got two third places there and at Catalunya the year before.
Even better was the 306's sister, the Citroën Xsara, which straight up won the Rally Catalunya and nailed a 1-2 in the following Tour de Course in '99.
I found this over at r/Rally, which isn't as big as it should be! Go over and say hi.
(Update: I forgot about the Xsara! More kit car action has been posted. Many thanks to Autolegend86, Tentacle, and Gabor Vajda!)