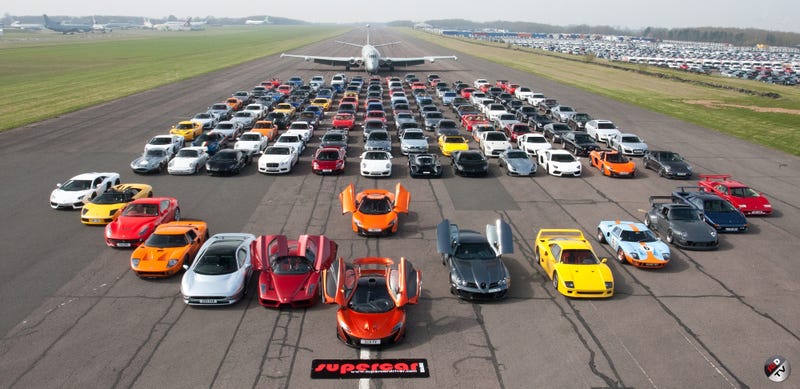 Supercar Driver just held what they dubbed a "secret supercar meet" at the Bruntingthorpe Airfield in England. The secret must have gotten out, because 150 cars showed up. Holy hell.
This meet has literally everything. The McLaren P1 giving out rides. Ford GTs. McLaren 650S. Ferrari F12s. Audi RS6s. Porsche 911 993 GT3s. Jag E-Types. So. Many. Cars.
This gallery below should probably be labeled not safe for work. And these aren't even all the photos. Head over to Supercar Driver for the full set and check out Matt Parker's photos from the event below.
Photo Credits Matt Parker