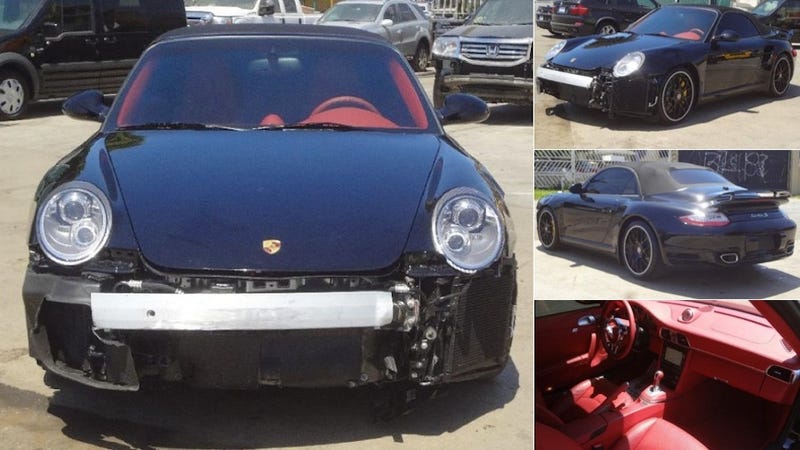 Singer, dancer, Lamborghini owner, and terrible person Chris Brown wrecked a Porsche 911 Turbo S Cabriolet in February while avoiding the paparazzi. Well, it now looks like that very car can be yours! Great news?
Apparently I'm on the Chris Brown beat this evening. Not the Chris Brown beat down, mind you, just the beat itself.
The car in question is listed on eBay in Compton, California, and everything seems to match up.
911 Turbo S Cab? Check. Yellow brake calipers? Check. Single lug wheels? Check. Clear tail lights? Check. Heavily damaged nose? You better believe it.
The salvage titled ride has a Buy It Now price of $94,000. You figure they should take off another $10,000 off because, well, Chris Brown was driving it.
(Hat Tip to @columwood!)