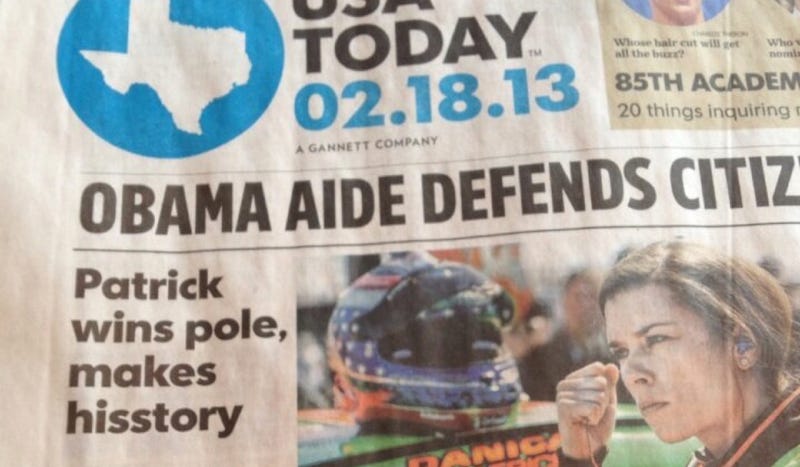 USA Today has some pretty in-depth and excellent NASCAR coverage. They don't seem to have excellent copy editors.
Danica Patrick's historic pole position at Daytona was big news yesterday. Big enough to make the front page of USA Today.
USA Today says it's 'hisstory,' which sounds like a bad pun about snake archaeology. Or maybe their sheer excitement made them type the letter S twice.
They could've at least called it herstory. Oh well.
UPDATE: GM's Mark Reuss said they put the Chevy SS in history, since that's the car she was driving
If they were actually making that pun, perhaps "Patrick Wins Pole, Makes HiSStory" would've worked better. Or maybe no pun would be even better than that.
UPDATE 2: It sure looks like it was a typo. Here's the evidence from USA Today's NASCAR reporter Nate Ryan
Photo Credit: @RebeccaA