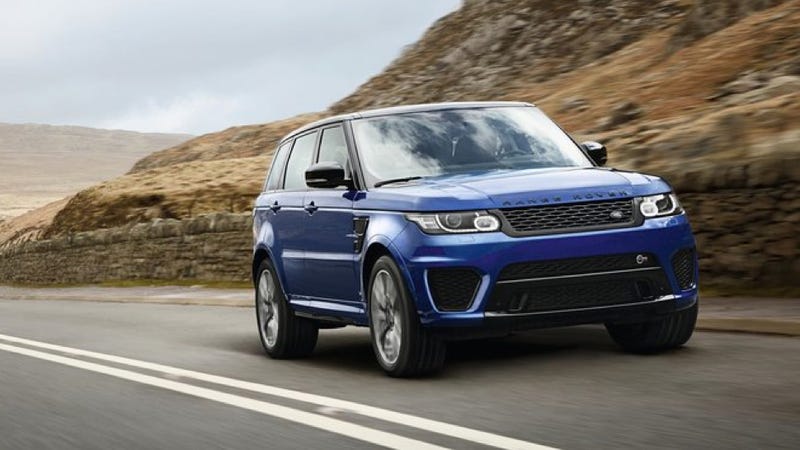 The new Bond movie Spectre is set to start shooting soon. And while the Aston Martin DB10 is set to be the star car of the new, there are a number of other cars in the film. And nine of them were just stolen from a garage in Germany. Carl Stromberg, was that you?
The cars, which were stored in a garage near Dusseldorf, include a number of modified Range Rover Sports (no DB10s were taken) that were awaiting shipment to the Alps for the start of filming, which was supposed to be next week.
Maybe not anymore.
Police currently don't have any leads, though we are starting a rumor that there was a man running away from the scene laughing maniacally and stroking a cat. He was followed by a large man with metal teeth. And a short guy with a sharp hat (not in appearance, but in physicality. It's like a saw).
Anyone who saw what happened should call Miss Moneypenny immediately.
Update: As the eagle-eyed amongst you have already noticed, we shared this story from Opposite Lock previously. JLR has already replaced the car. Duplicates happen, it didn't pop up in a search. I'm sorry.