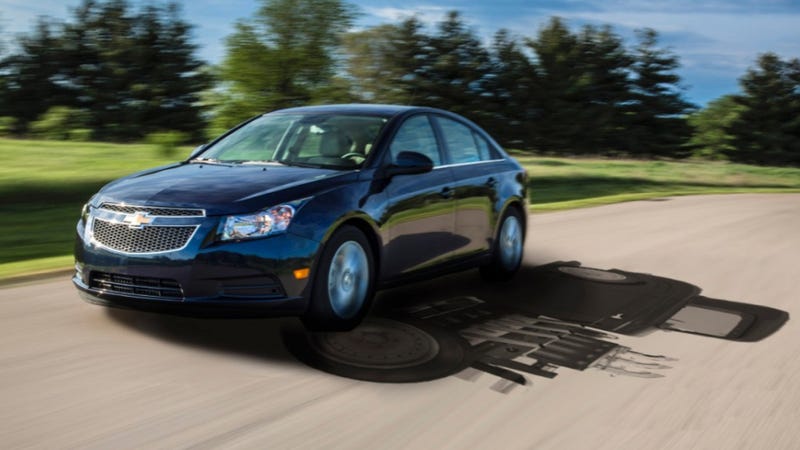 The new Chevy Cruze Diesel is a nice little economy ride that can get 717 miles to a tank of fuel. The 1972 Chevy Camaro Z/28 is a gas guzzling muscle ride with a 5.7 liter V8. But they both have torque. That makes them the same!
The Cruze Diesel and Z/28 both have 280 pound feet of muscle bound torque. But it gets better fuel economy.
By that logic, it's also better than a 350z, an Esprit Turbo (but not an Esprit V8) and a Ferrari F355. And it gets better fuel economy!
So forget that F355, get a Cruze Diesel. It'll go further and has more torques.
This has been your PSA of the day.
(Hat Tip to Blake!)