Today, NASCAR has announced that they will add a 13th car to the Chase following all of the craziness caused at last week's Richmond race. Jeff Gordon has been added to the chase, Martin Truex is still out.
NASCAR has said that this move "protects the integrity of NASCAR." The problems last week set off a firestorm against team orders when a pitstop and possibly on-purpose spin changed the entire complexion of the championship.
Earlier in the week, NASCAR removed Martin Truex from the Chase for the Sprint Cup based on his team's actions, not actions of his own. They then reinstated Ryan Newman. They have now reinstated Jeff Gordon based on what happened in that race, adding a 13th competitor to the chase for the first time ever.
This is a bit crazy. Jeff Gordon might have made it if Michael Waltrip Racing didn't go nuts and pit people and use team orders. But, you know what, he might not have. This is racing. Not everything needs to be fair. NASCAR has changed their own rules during the season.
That's nuts. It's like the NFL disqualifying a team that cheated from the playoffs and then adding one in. And then putting in an additional team because that team might have beaten the team that cheated. Insanity.
G/O Media may get a commission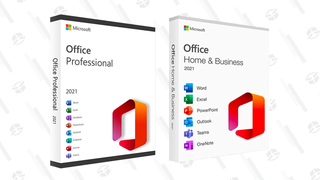 89% off
Microsoft Office Professional 2021 Lifetime License
If Gordon gets back in, why not Truex? What about other teams that were just outside the top 10? They might have made it if the Waltrip debacle didn't happen.
In addition to adding Jeff Gordon to the chase, Penske Racing and Front Row Motorsports have been placed on probation until the end of the year for allegedly making a deal to make a pass to get Joey Logano in the chase. Why does he get to stay in the chase?
I don't know what to say. I'll let Jeff Gluck and Kyle Petty sum it up: