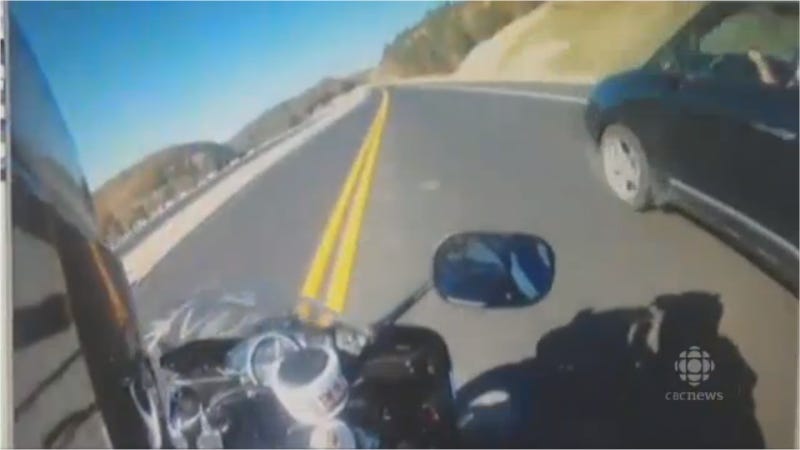 A note to daredevil motorcycle riders in Quebec: the cops there aren't messing around. Two men incurred a combined $20,000 in fines and 229 points on their licenses after police found a camera with video full of their law-breaking antics.
Canada's CBC reports that two men were arrested this weekend after witnesses called to report them riding dangerously. The men tried to conceal their video camera, but police took it and found footage of "several dozen driving infractions committed that day," the story says.
See, cops have a different word for that sweet ass GoPro video you just shot: evidence.
More from ROTARYLOVER in Opposite Lock below.