We said goodbye to Daimler's ultra-luxury Rolls-Royce and Bentley competitor, Maybach, way back in 2011. That was mostly because nobody outside the rap and the Russian gas games wanted one, for various reasons, including that they looked a bit too much like a Mercedes. Now the Maybach may be coming back.
It's been well known for a while that Mercedes wanted something, anything, to slot in above the S600, a crass V12 beater made for nought but peasants, paupers, and Poors that will probably start around an astronomical $140,000, if not more.
Mercedes had even been spotted testing a big limo at the Nurburgring, which is definitely the most appropriate place in the world to be testing an ultra-luxury limo:
We'd previously heard it being called the Pullman, a name Mercedes usually used for stretched versions of the up-armored S600 Guard, and something that used to be attached to Victorian contraptions.
Now both the Pullman and the Maybach may be returning to the stables of Russian petrogazillionaires everywhere, according toReuters. But weirdly, the Maybach version doesn't sound like it'll be a standalone model, but rather something like a Super-S-Class. And the Pullman, with an extra rear-facing bench, will slot in even higher than that, reversing the standard of yore:
The Mercedes Maybach will have a wheelbase that is 20 centimeters longer than even the extended version of its S-Class, allowing for extra leg space and making it the longest limousine in the Mercedes range until the expected launch of an even longer Pullman version, the source said.
G/O Media may get a commission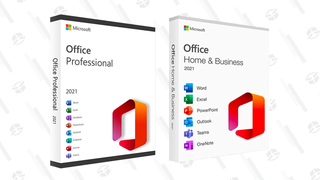 89% off
Microsoft Office Professional 2021 Lifetime License
The Maybach is set to make its big return at the Guangzhou and Los Angeles auto shows later this year.
Should be fun.
Photo credit: Sarah Larson