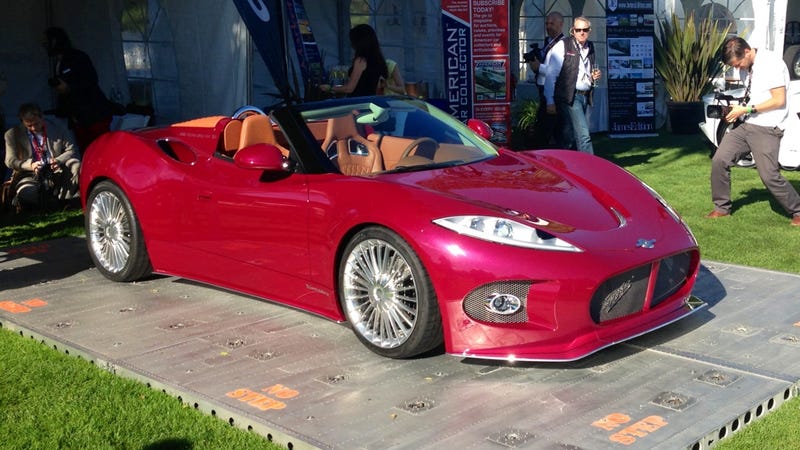 Spyker says they designed the Spyder version in a matter of weeks. It doesn't look that way. It's stunning.
We still aren't totally sure that the Venator isn't an Artega GT underneath, but who cares when it looks like an angry, aggressive insect.
Loving it. Let's hope it really gets built.
Update: Mega gallery! And yes, they used a Hasselblad...
Dear Victor Muller, please send us one. The color is irrelevant.