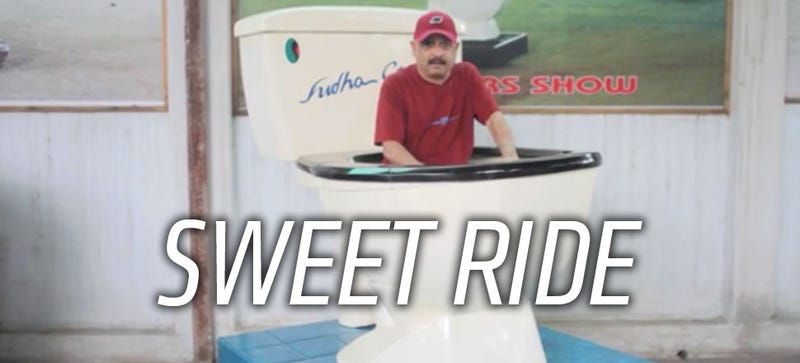 If there's a person who isn't at least a little delighted when they see a car built to look like a giant taco or a bowling pin or an IUD or some other whimsical thing, I haven't met them. And I don't want to. And K. Sudhakar is India's king of making cars that look like stuff.
I think India's car industry and culture is fascinating, and I'm not surprised to see people like Sudhakar doing such great work like this. It looks like he's got a little museum of the cars he's made, starting from a tidy looking little dune buggy to what may be the best 90s-era PC car I've ever seen.
The whole project, The Billion, is all about
exploring the unique pursuits of everyday Indians across the country.
It's from the same filmmaker who made Handpainted Type, which looks to be about the same fascinating, ubiquitous, utilitarian handcrafts and artisan work I also noticed all over India.
As you watch the video, consider this: that toilet car would almost definitely get you more attention than a Lamborghini.