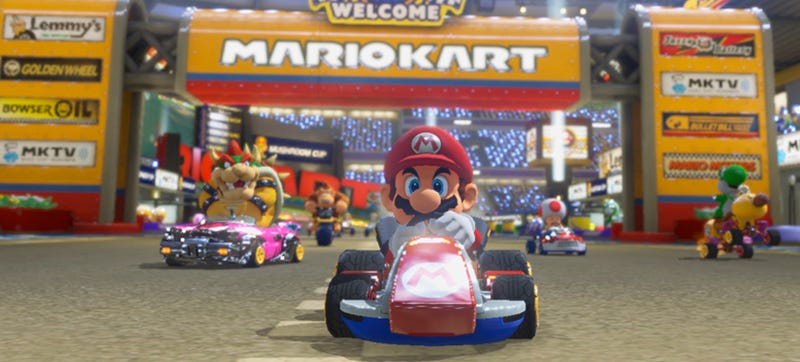 Mario Kart quickly became a pillar of mass-appeal video gaming when it made its 3D debut on Nintendo 64. Now it looks like the upcoming 8th rendition for Wii U will revisit some of those 64-bit race tracks we knew and loved in the glossy glory of modern graphics.
I never played the Super Nintendo original, but I spent way too many after school hours in the 90's in Mario Kart 64. Maybe if I'd gotten into Gran Turismo like the rest of you I wouldn't be the menace to motorways I am today.
Just kidding, I don't look for the tire smoke to turn orange around corners any more.
Anyway, it looks like Mario Kart 8 is going to take the timeless Nintendo-character wacky races to a whole new level with new tracks and a lot of influence from old ones. I spot a return to public roads on Toad's Turnpike, bedlam in the barnyard on Moo Moo Farm and the trademark technicolor seizure-inducer Rainbow Road.
Don't front like you don't know what I'm talking about.