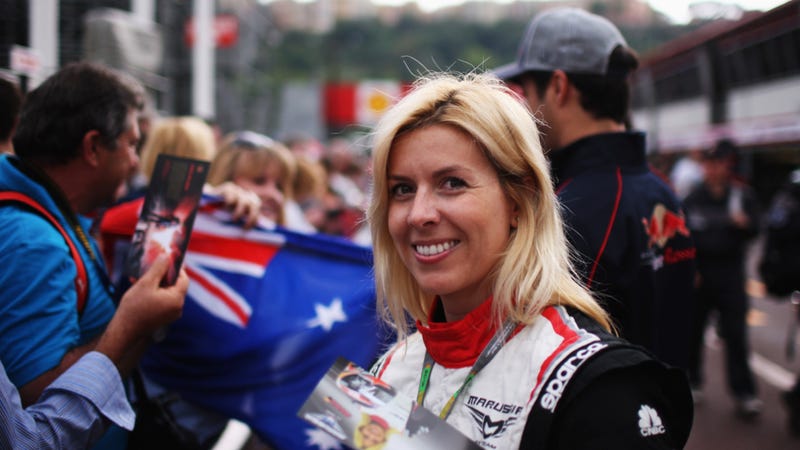 Spanish race car driver Maria De Villota, who was seriously injured in a test crash on Tuesday, has lost her right eye. She's in critical but stable condition.
De Villota was testing with F1 team Marussia at Duxford Airfield in Cambgridge, England earlier this week. She'd reportedly finished a run and was pulling off the track at slow speed when the car accelerated suddenly into a truck. She hit helmet first.
Statement From Marussia
Maria's care and the wellbeing of her family remain our priority at this time. Her family are at the hospital and we are doing everything possible to support them. We ask for everyone's patience and understanding with regard to updates on Maria's condition. We will provide further information when it is appropriate to do so and with consideration for her family.
Theories for what happened include the car's anti-stall system suddenly kicking in or, perhaps, De Villota passing out on the accelerator.