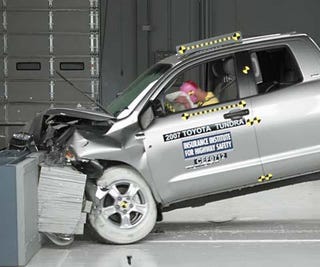 Mikel Valviva attempted to return his recalled Toyota Tundra to a Louisiana dealership and was told he'd have to wait for a repair. He refused and tried to drive off but the truck "unintentionally" accelerated into the dealership showroom.
Police say there's no evidence yet to suggest Valviva plowed into the showroom because he was upset and the driver and his passenger were the only ones injured in the accident.
The owner of the dealership, All Star Toyota, had "no comment" when asked if he thinks Valviva did it on purpose. Either way, it's a bad day to be a Toyota dealer — specifically this Toyota dealer. Geaux Saints!